This is box title
1. Take the kids to Camden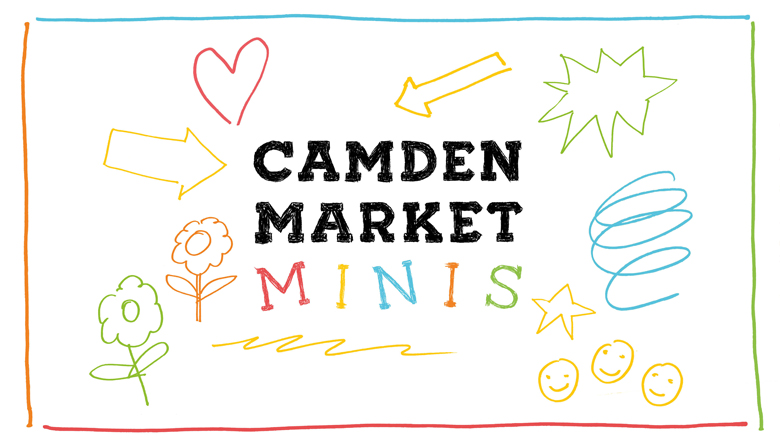 F
rom Mon to Fri of half term week, Camden Market is throwing a daily kids bash including all kinds of activities and attractions for little 'uns. Activities are free, but you should book in advance to secure a place and for any age restrictions. Then sit back while they enjoy such delights as biscuit decorating, magic, juggling, family yoga, DIY dressing up or learning the urban physical art of parkour. Jumping Clay will be holding fridge magnet modelling sessions whilst B-Better will showing kids how to street dance. Then look out for food-themed storytelling across KERB Camden Market, with child-friendly portions (and discounts for the adults) on all kinds of exciting streetfood.
13th-17th Feb, throughout Camdedn Market, NW1, FREE. Full event listings and info here
This is box title
2. Occupy them with a story
T
he locally-based
Really Big Pants Theatre Company
have turned one of their popular kids stage shows into a rip-roaring audiobook. Our recent listening session to 'Suddenly…!" with mini Kentishtowners Sara (6) and Amyrah (9) was such a hit we immediately let the CD run through twice. A familiar cast of fairy-tale faves star in over an hour of non-stop adventure, that features some delicious wordplay and plenty of modern-day morality. Dads forever-distracted by smartphones, rampant ecological destruction and materialistic step-mothers are all thoroughly boo'ed at. It's clever stuff and a great alternative for the kids this half term to staring into those nasty glowing screens.
Suddenly…! is available at Owl Bookshop and via the Really Big Pants official website, where you can also fins out info on the book and the stage show.
This is box title
3. Go on an urban ramble
T
aking the kids for a hike across the former wastelands of King's Cross is a more fruitful day out than it was a decade or so ago, even though
Camley Street Natural Park
was around back then. Try a free morning or afternoon session of activities including pond dipping, bug hunting, wild crafts, stories, games, songs, making wildlife habitats and bushcraft. They are not just for half term, but run every Saturday until late March. Meanwhile, tonight (Fri 11th Feb) there's the
annual Wassailing party
(pic above) to awake the apple trees, scare away evil spirits and ensure a good harvest of fruit just up Camley Street at Alara Cereals own urban orchard. Expect loads of apple-related activities around the giant bonfire, plus free organic dinner for all. Also on a healthy food tip,
The Skip Garden Kitchen
has just reopened after a winter break. Exploring who the produce is being grown in a variety of inventive and eco-friendly containers and buildings is great fun, but even better is warming up by eating some of it inside. There hearty lunch every day from 12-2pm and also speciality tea, coffee or tempting slice of something from 10am-4pm. Follow the links in the text above for more info on each. FREE